Ideas to Revamp DPS Proving Grounds
As I sulk here in my tears, still not successfully completed with the silver proving grounds, I have started to wonder is it me? I mean, there are numerous complaints on the various forums of people that can't seem to break this through barrier. This
simple
little thing, has prevented me from moving on to bigger and brighter, dare I say it, legendary things.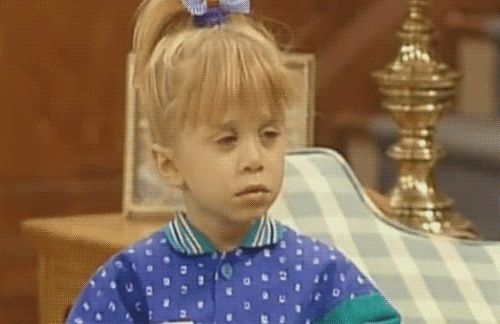 QQ
The idea of the proving grounds is to replicate a raid environment to test how well you can deal with it. By passing a silver proving grounds, you should have proven ideally be a decent DPS. I should be able to be picked up by a pug for a normal raid and not wipe the group.
As a DPSing member of a raid group, my responsibilities are:
Damage Dealing : DPS

- The role of DPS is to kill the monsters. This may sound simplistic, but it takes skill and know-how to dish out powerful damage without overwhelming the group's tank and causing the monsters to attack you.(source wowwiki)
Kill the target(s). The tank keeps them off me and soaks up the majority of the damage, the healer makes sure we don't all die.
Avoid the bad stuff. (I love the sound effect associated with the reverberations sent out by Kromog). By avoiding damage, I allow the healer to focus on keeping the tank alive.
Crowd control. Make sure the tank is not overwhelmed with incoming damage and they don't head over to the healer.
Battle Rez. I have my soulstone and know how to use it.
So what's wrong with the proving grounds? I believe the proving grounds don't really test for DPS readiness.
Requires Interrupts - The mystic, in the last three waves, absolutely needs to be interrupted. If not, it will heal the most damaged NPC. If you are not successful in the interrupt timing, the healer often heals himself. This doesn't sound so bad, but as a warlock I have only 2 possible options available to all builds.

Fear, this is a 1.7 second cast spell that causes the healer to 'stop casting' until you damage them again. Of course the second you cast another damaging spell, you break the fear and they can start casting heals again.
Shadowfury is an instant cast spell, but it has a targeting reticule. Cast, target, stun. This is definitely faster than a 1 second fear, but there's issues. For example, if you're casting a long cast spell (incinerate at 1.7 seconds as well), you'll need to break the spell (aka move), and then cast shadowfury. This spell also has a 30 second cooldown, so if you don't get him down quick enough, his second heal may come up just as your

Same targeting reticule used for the Infernal cast.

If you spec demonology you have one additional option, your felguard's

Axe Toss

. Instant cast, plus with only a 30 second cooldown, this is perfect (if you don't mind playing demo).

The

Felhunter Spell lock

work as well and maybe this is the

key

that I've missed all along. Since I don't PVP that much anymore, I have hardly used my minions abilities.

Has a strict timer - Unlike both the tank and healer proving grounds, the DPS proving grounds has a strict timer. If you do not have all of the mobs down within that time limit, the proving grounds completely reset and you start over the entire series. You could be down to 10 health on the last mob and if he doesn't die before the timer hits 0, you have to start over again... and again..
Beat the timer or you'll be licked.
My suggestions:
Make the proving grounds NPCs do player damage. Make the damage avoidable if I am doing my job correctly.
Turn the interrupt into a CC. Personally, an interrupt is the tank's or melee dps' job, not the ranged dps. We are standing back in the bleachers and throw our crits and dots. I am happy to CC an add, but you can't make me also responsible for making sure he dies before some arbitrary time limit. I envision certain adds simply being there to distract the player, like the Brawler's Guild fight against Blat. Once you kill the boss, all his adds simply disappear.
Remove the time limits. For most DPS, moving stops casting. Not casting, means no dps. No dps means that timer is running out, most of the time.
How about you give me a tank and a healer and if either die, then it's game over.. Too many adds on tank, healer won't keep up. Give me a few adds (like the lava dude) that can damage me, so I have to demonstrate I won't stand in the fire. Give me a round where I have to CC someone, but the tank will be responsible for interrupting him if needed. Give me a room full of vermin, and have me AOE them all down or else the tank dies. Destro warlocks are great at AOE! Give me a giant boss who calls adds that need to be dealt with. Give me something that runs around all the time (within the arena) and I need to deal with movement to keep it under control.
Is the idea, then, that you are supposed to swap from Destruction to Demonology and back depending on the situation? Is the idea that you play Affliction if you like dots and Destruction if you like nukes? Or do you just switch to whatever theoretically does 1% more DPS for the next fight? (Ghostcrawler - Blizzard)
I know that the current silver proving grounds model
works
. There are tons of people who have successfully completed them. I just feel that the DPS PG is unnecessarily difficult, preventing a good number of decent DPS from progressing on an entire segment of the game. It's Heroic dungeons and the associated daily quests from my tavern. It's the heirloom gear quests that would allow me to get free 1-100 heirloom piece upgrades. Most importantly it's the legendary quest chain, that while I completed it in MoP, I doubt I will have the opportunity in WoD.