Awesome!!! Oh.. Never mind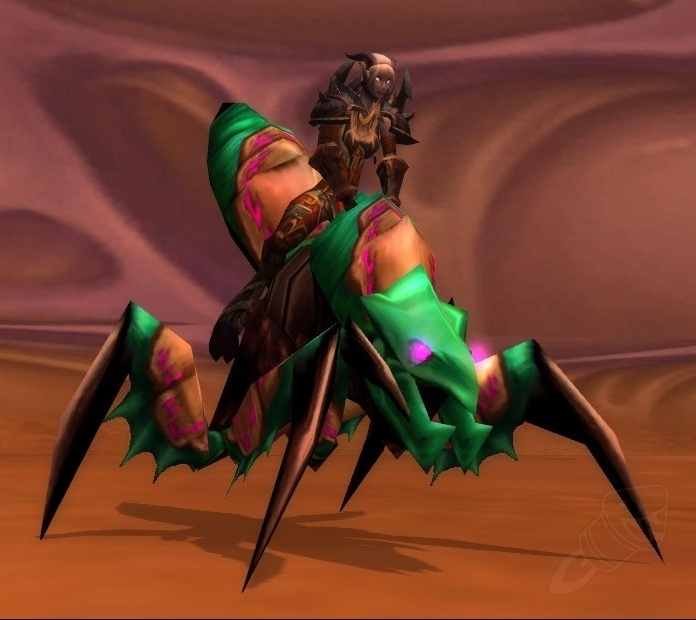 Today, while trying to finish the
Kalimador Tamer
achievement, I ran through Sithilus. Hey, while I am here, AQ, maybe I'll get one of the insect tank mounts.
Yeah! First trash, I get the mounts!
Blue, green and yellow!!
Woohoo! So I log out and hop to my warlock to grab my screenshot and then I saw the flavor text.
This (relatively) domesticated silithid is at home only in the desert sands of Ahn'Qiraj.