Noodle Cart Phase 2 walkthrough (spoilers)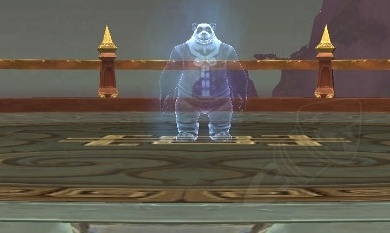 Last weekend, I continued along the process of starting my noodle cart enterprise. First off, ran the instance of Jade Serpent for "
Bad Feeling, Worse Result
" 3 times.
First off, I didn't see the scroll you are looking for, and left the dungeon thinking it was bugged. Second time, I died trying to kill Lin Da-Gu. Third, with some help, I finished. As a warlock, I suggest you ask one other player come along.
Lin Da-Gu
was fairly easy for my voidwalker to tank, but he has an
ability
that killed me almost instantly. Run back into the dungeon after death and everything has reset (doors closed).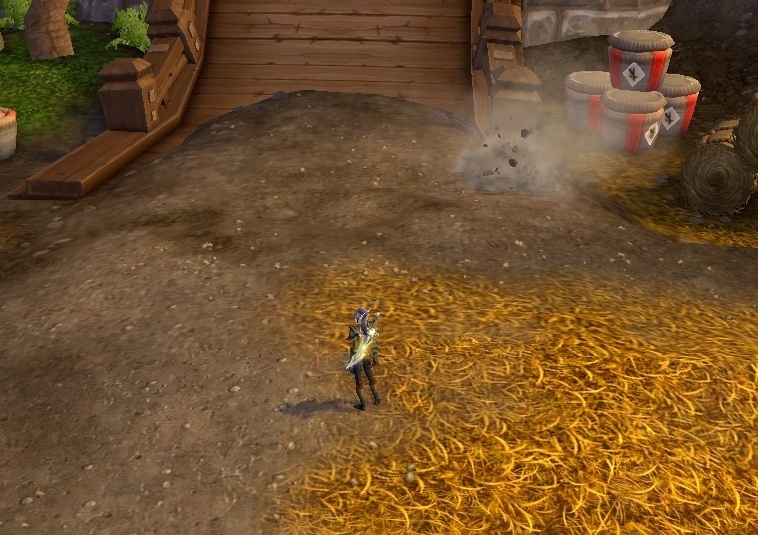 The next step is to catch bags of grain. This is EASY once you figure out the big trick. Clear area of beasts, use the ability on the item to put your arms out, then run to the dust motes. When you catch 5 bags, turn around and run back up the hill to the cart with a hunters mark over top. As far as I can tell, we don't actually use the grain in the cart.
To start, we're going to need lots of grain to make noodles.
Instead I made 6
basic recipes
. I used 3 of my ironpaw tokens to buy items for the recipes.