Warlock Quest-line, Fail #2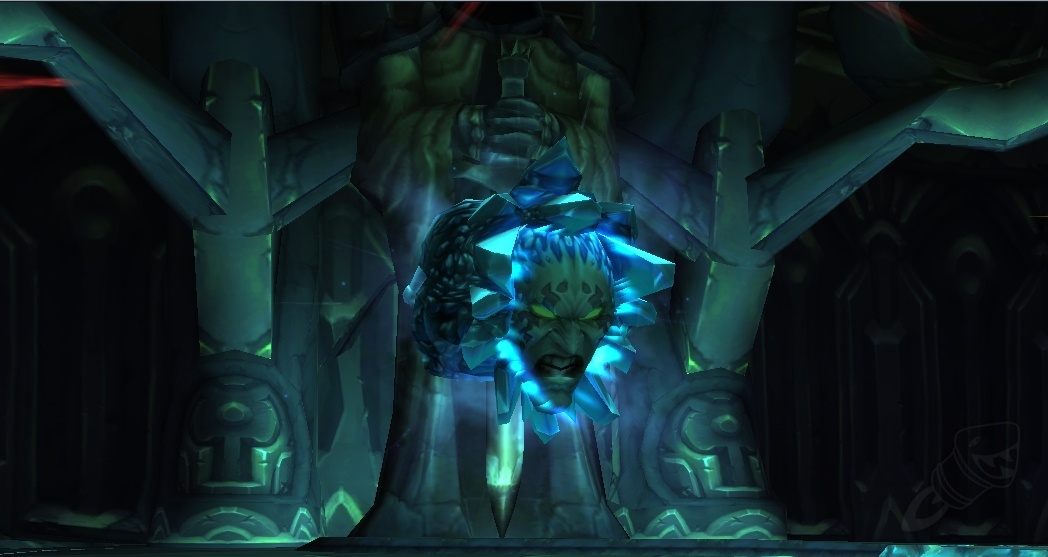 Saturday night, after equipping my
new gear
(bought
bracers
, got bulging heroic quest drop
belt
, equipped
non-tier
items), I thought, why not, and continued the Warlock quest line. You know the one for green fire. I am stuck on the first meta boss, that
big floating head
. (feel like I am in Wrath dungeons again...)
(video is a play-through so if you're not wanting spoilers, don't watch).
Viewing this video, I think maybe I am making it too complicated.
My setup:
Demonic gateway on either side of the dungeon
Demonic portal immediately behind gateway (use port - face gateway).
Void lord on boss
Shadowfury, and brimstone front and center as giant buttons.
I did:
Dance with boss and use voidlord as tank and terrorguard. When Lost Souls spawn, run for portal and jump across dungeon. AOE lost souls. Shadowfury on boss during his
AOE
stage. Repeat. Sadly, the best I've seen is him down to about 30% health. I usually get overwhelmed by Lost Souls near this time and can't recover.
Problems with my method.
Clicking on the gateway is sometimes nearly impossible when surrounded by lost souls. I get the fight icon, and not the use. Lose a bunch of health when it doesn't work just right...
If I cast Chaos Bolt, it uses my embers, then I can't AOE the souls.
Running from lost souls doesn't help. They stun and slow me down...
Pet on Assist means sometimes he runs over, dragging the boss with him, to attack the souls.
Maybe I should:
Avoid gateways, or look into the
Gateway Attunement
glyph so that I don't need to click on them.
Put Voidlord on Attack and not assist. That way he keeps the boss in the middle of the room.
Stop using Chaos Bolt on him, make it a slow burn and use embers for adds.
Any other advice?