5.1 Brings Green Fire!..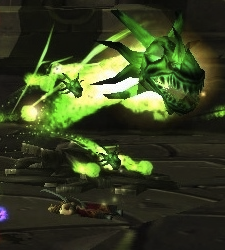 Check out this concise little article over at
Wowhead
about the new epic warlock-only quest line coming in the next patch. It will provide us with the
Codex of Xerrath
which according to Wowhead at once said "transforms the color of your Warlock fire spells into a rainbow. Also, summons Unicorns."
The interesting point will be that this story doesn't end in 5.1, but continues to the next patch cycle as we start chatting with the
Black Prince
.
"Then we return... one year from now and take the results of our expeditions back to our own sects. More powerful than we would have been alone."